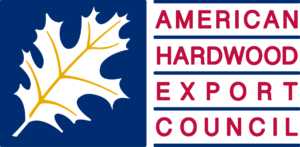 Earlier today the Chinese government announced a new round of tariffs on US exports in retaliation for the Trump Administration's latest round of tariffs on Chinese goods ("List 4" Tariffs).  It appears that hardwood lumber, logs and veneer will be impacted by the new tariffs.   
As usual, the Chinese government made the announcement late in the day on Friday in order to maximize confusion, and at this point we only have Chinese versions of the announcement itself as well as the list of impacted products by HS tariff code. The tariffs will be implemented in two phases, beginning September 1st and December 15th.  Attached to this email are copies of both lists: (For your information, HS tariff codes that begin with "4403" are for hardwood logs; codes that begin with 4407 are for hardwood lumber and codes that begin with 4408 are for veneer.)
Annex 1: Going into effect on September 1st. 10% on products in Group 1 and Group 2 (which includes "other temperate lumber" HS code 44079980).  ChinaNewTariffsAnnex1
Annex 2: Going into effect on December 15th. 10% on Group 1 and 2, 5% on Group 3 and 4. There are a LOT of hardwood logs, lumber, and veneer that are included here at the 10% level.  Most US hardwood lumber, logs and veneer species are included in this list.   ChinaNewTariffs-Annex 2
A copy of the official announcement  (In Chinese) is available here: http://gss.mof.gov.cn/zhengwuxinxi/zhengcejiedu/201908/t20190815_3364972.html
We apologize that the detailed information is available only in Chinese at this time, but wanted to get it to you as quickly as possible so that you can share it with your Chinese staff, agents and customers as needed.  The US Embassy in Beijing is working on an official translation of the announcement and list of products and we will of course pass on any additional information as soon as we receive it.
MICHAEL S SNOW
EXECUTIVE DIRECTOR
AHEC Headquarters
42777 Trade West Drive
Sterling, VA 20166