2020 Economy, Growing Jobs, Solid Wood Processing, and RAHP at AHMI Summer Conference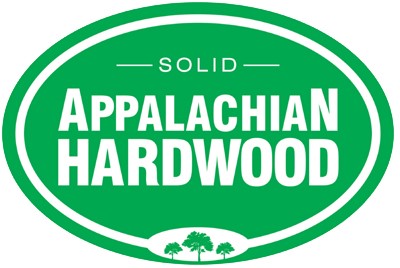 2020 AHMI Summer Conference July 25-28 in Asheville, NC to learn about
2020 Economic Recovery
Growing Hardwood Industry Jobs
Solid Wood Processing
Real American Hardwood Promotion
You are invited to Appalachian Hardwood Manufacturers, Inc.'s 2020 Summer Conference at The Grove Park Inn in Asheville, NC. It is planned with a regular meetings on site following state and federal health guidelines and sessions available online. The business program includes:
2020 Economic Recovery – A leading economist from UBS Financial will discuss the U.S. economy for the remainder of 2020 as the country rebounds from the COVID-19 shutdown. UBS is a world leader in financial management and follows trends closely.
Growing Hardwood Industry Jobs in Appalachia – CONFIRMED 5/13/20 – The Appalachian Regional Commission (ARC) will discuss their programs in 2020 and present "Growing Hardwood Industry Jobs in Appalachia." The group commissioned a study in 2018 to identify opportunities and obstacles to growing Appalachia's once dominant timber and forest products sector. The report found challenges in the industry were: 1. Diminished pool of workers; 2. Transportation options for growers/producers; 3. Workers compensation insurance; 4. New for markets and promotion. A breakout session will be held on Tuesday to discuss new training, marketing and other efforts to help the hardwood industry.
Solid Wood Processing – Increase your productivity while decreasing labor with Stiles Solid Wood Solutions. Learn how their machines and equipment can set you up for success by streamlining your processes to be more efficient and safer – no matter your shop's size!
Real American Hardwood Promotion – an update from the team developing a domestic promotion program for hardwoods.
Two breakout sessions are planned for Tuesday to gain more value:
Growing Hardwood Industry Jobs in Appalachia – Discussion of workforce and market development issues facilitated by Appalachian Regional Commission leaders and industry experts.
AHMI 401k Enrollment Information – Representatives from UBS Financial will be on-site to answer questions and enroll AHMI members in this multiple-employer program that offers retirement accounts for employees. The program began in March and dramatically cuts costs while offering a wide variety of investments.
There will be ample time for networking with members and guests at receptions and between sessions. We will also have the Summer Golf and Sporting Clays tournaments.
Room reservations must be made by June 25. Please make dining and activity reservations at time of booking. Call The Omni Grove Park Inn at 800-THE-OMNI (800-843-6664) to reserve your room.
You may register for the Summer Conference online, or download the forms by clicking on the links below. For more information, call AHMI at (336) 885-8315 or visit www.appalachianhardwood.org/meetings.
Register Online for Summer Conference