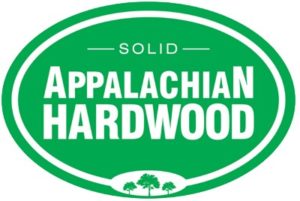 AHMI letter for "essential" designation on forest products
Dear AHMI member,
The COVID 19 situation is changing hourly and individuals and companies are being impacted. The hardwood forest products industry is facing challenges from governments who ARE NOT considering the crucial role our products play in the economy.
I have drafted a letter for members to send to local, state and federal legislators and news outlets to inform them of the hundreds of goods we produce that are vital to supply chains. The letter asks that the forest products industry be designated as "essential infrastructure" or "essential businesses" as designated by the U.S. Department of Labor on March 19, 2020. The letter is below.
Please send to your legislators and news outlets as you determine.
Regards,
Tom Inman
AHMI President
______________________________________________________________________________________________________________________________________________________________________________________________
March 20, 2020
Dear ____________:
During this time of national crisis, manufacturers in America continue operating while doing everything possible to assure the health and safety of millions of employees, their families and their communities.
The country is depending on the Appalachian hardwood forest products industry for resources that are essential to the economy including:
Wood chips that produce the fiber for masks, filters and toilet tissue
Hardwood lumber for pallets to move food, medical supplies and more
Hardwood fuel pellets for energy production
Hardwood ties for railroad transportation
AND paychecks for millions of American's families.
This letter is a request that all forest products manufacturing facilities, supply chains and their employees be designated as "essential infrastructure" and "essential businesses" as stated by the U.S. Department of Labor in guidelines issues on March 19, 2020. This designation assures that workers who support the manufacture and distribution of forest products, including, but not limited to timber, paper, and other wood products, are critical to the nation's supply chain.
There have been actions to shutter all businesses in certain localities, and the results will adversely impact ALL supply chains. It is imperative that governors, states, counties and cities apply to the March 19, 2020 U.S. Department of Labor standards to understand "essential infrastructure" and "essential business" so that forest products manufacturers can continue to provide crucial goods and services.
Without clear and consistent guidance, there is the potential for devastating consequences that could impact public health, safety and the very livelihoods of the men and women who work as wood fiber manufacturers.
We are ready and willing to work together to support this effort and appreciate your urgent attention in order to keep forest products manufacturers open and operating safely during this national crisis. Please contact me immediately with any questions.
Regards,