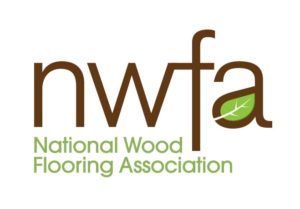 Footprints Flooring Partnership
For Immediate Release
Contact: Burt Bollinger
Communications and Marketing Director
Press Release
NWFA Partners with Footprints Floors
to Build Learning Management System
ST. LOUIS, Missouri (November 8, 2021) Footprints Floors, a flooring installation company with 77 owners and 155 franchise locations throughout the United States, is partnering with the National Wood Flooring Association (NWFA) to create a learning management system (LMS) for its employees based on content from NWFA University (NWFAU). As a part of the agreement, the NWFA will customize content from NWFAU and provide real-time technical assistance through a newly created Footprints Floors mobile app.
"We understand the value of education, not only for our installers, but also for sales staff who are working with customers to assist them with finding the right floor for their specific needs," says Bryan Park, Footprints Flooring founder. "Partnering with the NWFA, the leader in hardwood flooring education, was a move that made sense for us to ensure our staff is highly trained and able to provide the best service possible."
"In addition to being able to access existing NWFAU courses, with the new partnership, all Footprints Flooring owners and their employees also can pursue NWFA Sales Certification," explains Stephanie Owen, NWFA Vice President of Education. "The sales certification courses are designed to provide members with confidence to specify and sell wood flooring by providing a solid foundation of wood product knowledge."
NWFAU is comprised of individual learning courses lasting 15-20 minutes, with an online testing component. Completing a series of courses leads to earning digital badges, which NWFA members can use on websites and social media platforms to verify a learned skill. To learn more about NWFA University, please visit nwfa.org/nwfauniversity. To learn more about Footprints Floors and its partnership with the NWFA, you can listen to a recent NWFA Wood Talk podcast featuring Bryan Park. https://www.buzzsprout.com/662815/episodes/9259728
The National Wood Flooring Association is a not-for-profit trade organization, with more than 3,200 member companies world-wide, dedicated to educating consumers, architects, designers, specifiers and builders in the uses and benefits of wood flooring. The NWFA is located at 111 Chesterfield Industrial Boulevard, Chesterfield, MO 63005, and can be contacted at 800.422.4556 (USA & Canada), 636.519.9663 (local and international), or at www.nwfa.org.