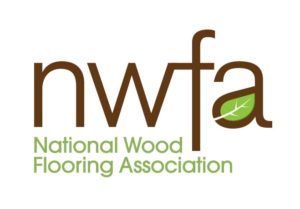 NWFA University Earns Lenny Award for Best Not-for-Profit Training Program
Contact: Burt Bollinger
Director of Communications & Marketing
Press Release
NWFA University Earns Lenny Award for Best Not-for-Profit Training Program
ST. LOUIS, Missouri (April 12, 2021) – The National Wood Flooring Association is pleased to announce its online learning platform, NWFA University (NWFAU), has received its third Litmos Lenny Award for Best Not-for-Profit Training Program in 2020.
Litmos, the education platform for NWFAU, offers an industry-leading Learning Management System (LMS) that unifies virtual, classroom, mobile, and social learning in a secure, intuitive platform. The Litmos Lenny Awards honor innovative and inspiring Litmos use cases across any industry or company site.
"NWFAU is a valuable tool for providing educational opportunities for our members to help them achieve their personal and professional goals," says Stephanie Owen, NWFA Vice President of Education. "With so many of our members seeking learning opportunities from the comfort of their own homes, we've seen a tremendous uptick of interest in our learning program."
NWFAU offers more that 200 courses and has more than 10,000 individual users. More than 85,000 courses have been completed since its 2016 launch, at a rate of about 45 per day. Those numbers have increased during the COVID-19 pandemic, to more than 100 courses per day completed. This rise is in part due to a 40 percent increase in new registered viewers since March 2020.
NWFAU is comprised of individual learning courses lasting 15-20 minutes, with an online testing component.  Completing a series of courses leads to earning digital badges, which NWFA members can use on websites and social media platforms to verify a learned skill. To learn more about NWFA University, please visit nwfa.org/nwfa-university.
The National Wood Flooring Association is a not-for-profit trade organization, with more than 3,200 member companies world-wide, dedicated to educating consumers, architects, designers, specifiers and builders in the uses and benefits of wood flooring. The NWFA is located at 111 Chesterfield Industrial Boulevard, Chesterfield, MO 63005, and can be contacted at 800.422.4556 (USA & Canada), 636.519-9663 (local and international), or at www.nwfa.org.