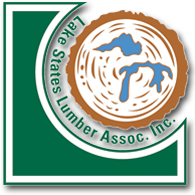 2020 Winter Meeting Schedule, Registration & Hotel Information
On January 15-17 we will be meeting at the Tundra Lodge Resort in Green Bay, WI for our 2020 Winter Meeting. We have some interesting and helpful sessions planned, as well as many networking opportunities. And, of course, the entertaining auction on Thursday night. For the complete schedule, registration and hotel information, please see the Winter Meeting Registration Brochure. The Tundra Lodge is located at 865 Lombardi Ave, Green Bay, WI at the intersection of Lombardi Ave and S Ashland Ave, less than 1 mile from Lambeau Field. (If you are flying into Green Bay, note that there is a complimentary hotel shuttle to and from the Tundra Lodge Resort. Information is in the registration brochure.)
The Tundra Lodge Resort also hosts a large indoor water park! Each room comes with four water park day passes. The park will be open 4 PM – 8 PM Jan. 15 & 16 and 9 AM to 10 PM Jan. 17.
Interested in being a sponsor and giving your company visibility at the event? See the Winter Meeting Sponsorship flier for complete information.
Please note the various deadlines:
Dec. 16 – register by this date and be entered into a drawing for two free admissions to the 2020 LSLA Golf Outing
Dec. 31 – the block of hotel rooms at the Tundra Lodge will be held until this date, so be sure to make your hotel reservations soon!
Jan. 2 – register by this date and pay the early registration fee
Hope to see you in Green Bay on Jan. 15-17!