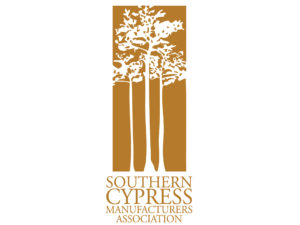 Southern Cypress Manufacturers Association Elects 2021 Officers
For Immediate Release
Southern Cypress Manufacturers Association Elects 2021 Officers
PITTSBURGH, April 6, 2021 – Members of the Southern Cypress Manufacturers Association (SCMA) elected officers for 2021 at the association's Annual Meeting on March 24, in Austin, Texas.
Zack Rickman, Atlanta Hardwood Corporation (AHC), Mableton, Georgia, was elected SCMA president. He joined AHC in 2005 and currently serves as vice president of operations at AHC Hardwood Group, North Georgia, where he is responsible for production at four lumber yards, including remanufacturing and millwork facilities; distribution; production personnel; and capital expansions. Rickman earned a Bachelor of Science in wood science and forest products from Virginia Polytechnic Institute and State University.
Cassie Lewis, Turn Bull Lumber Company, Elizabethtown, North Carolina, was elected SCMA vice president. Lewis joined Turn Bull Lumber Company in 2011, working her way through the accounting and logistics departments, before joining the sales team in 2015. She now serves as the company's account manager, and is responsible for all sales, as well as managing the green and kiln-dried inventories.
For more information about the SCMA, visit www.CypressInfo.org.
About the Southern Cypress Manufacturers Association
The Southern Cypress Manufacturers Association is a non-profit organization dedicated to the promotion of cypress building products to trade professionals and consumers. For more information on the SCMA, visit www.CypressInfo.org.