RTA Invites You to Join in Planning Your Business for Post Covid-19 Operations

HF Alert: RTA Invites You to Join in Planning Your Business for Post Covid-19 Operations
Hardwood Federation Member the Railway Tie Association has invited Hardwood Federation supporters to join a free short webinar and follow-up resources to prepare for the next phase of business responsibilities re: COVID-19. The webinar is designed to assist sawmills, wood treaters and any manufacturers and suppliers of goods and services to our industries as they begin the process of normalizing their office and facility operations going forward (with necessary and mandated social, human resource and health related changes).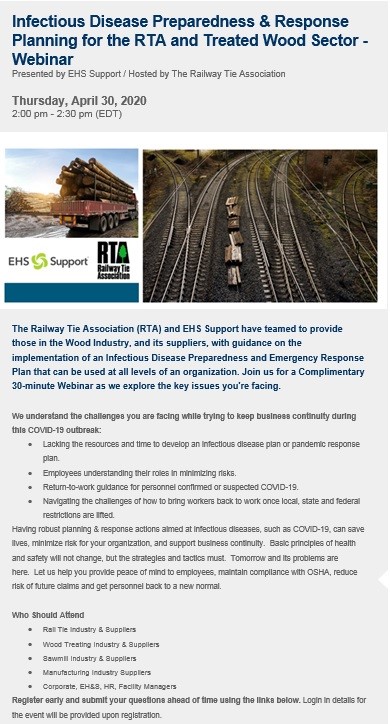 Click HERE to register for this event.
To submit a question click HERE.