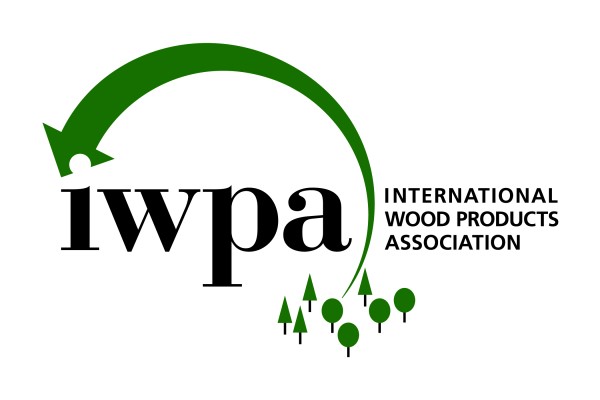 For Immediate Release
February 27, 2019
Media Contact: Mike Burita 202.420.9361 or mike@buritamedia.com
Attendees will Get the Latest on Prop 65 and Formaldehyde Labeling and Compliance at IWPA's World of Wood Convention
 Expert Panelists will Share Labeling and Compliance Considerations for Wood Products Importers, Distributors, and Manufacturers
Alexandria, Virginia – In recent years, the imported wood products industry has been focused on complying with state and federal regulations for formaldehyde emissions such as California's CARB Phase 2 and the U.S. Environmental Protection Agency's TSCA Title VI. This is especially important as the TSCA Title VI import certification requirement takes effect on March 22, 2019. In addition, consumer awareness regulations such as California's Prop 65 have presented further challenges to manufacturers, importers, distributors, and retailers to assure they have taken appropriate steps to identify and evaluate the relevant substances contained in their products and provide notice to employees and consumers. Making sure that attendees understand what each rule entails and what they need to do to comply will be the focus of a session at IWPA's upcoming World of Wood annual convention titled "Prop 65 Hazard Awareness & EPA/CARB Formaldehyde Regulations: A Look at Compliance and What's Next." In addition to EPA's Erik Winchester, who has shepherded TSCA Title VI through the regulatory process, the session will feature experts from the wood products industry and key service providers such as Chris Battin, VP/General Manager of Certification & Laboratory Services for Benchmark International, Scott Steady, Senior Product Manager for Environment & Sustainability at UL Environment, and Margaret Cerrato-Blue, Partner at law firm Fox Rothschildas they discuss best business practices and available resources for compliance.
IWPA's World of Wood annual convention will take place April 3-5, 2019, at the stunning Loews Ventana Canyon Resort in Tucson, Arizona. In addition to top-notch speakers and informative panels that will provide you with the latest market intelligence, regulatory developments, and global perspectives, the World of Wood Convention offers unparalleled networking opportunities.  Over 300 importers, U.S. manufacturers, exporters, wholesalers, offshore suppliers and service providers to the global wood products industry from nearly 30 countries gather for this annual event.
The Loews Ventana Canyon Resort is a desert sanctuary located in a lush 100-acre desert garden at the foothills of the magnificent Santa Catalina Mountains, capturing the spirit, beauty and culture of the Southwest's Sonoran Desert. Newly renovated guestrooms offer private terraces, breathtaking views of the area and every creature comfort.  Attendees and their families can take advantage of fun activities and networking events including the IWPA Annual Golf Classic at two internationally known Tom Fazio-designed PGA championship, 18-hole golf courses – The Canyon Course and the Mountain Course. The Spouse Event will be a Four-Wheel-Drive excursion to the upper Sonoran Desert where participants will encounter the indicator of the Sonoran, the Giant Saguaro Cactus. Stand at the base of a 30-foot Saguaro and learn of its growth, the natural habitat and the Indian legends surrounding this amazing beauty.
The IWPA special room rate expires March 4th.
REGISTER FOR WORLD OF WOOD 2019 HERE
HOTEL RESERVATIONS HERE
SPONSORSHIP OPPORTUNITIES HERE
EXHBITOR OPPORTUNITIES HERE
Established in 1956, the International Wood Products Association (www.IWPAwood.org)is the leading international trade association for the North American imported wood products industry, representing 220 companies and trade associations engaged in the import of hardwoods and softwoods from sustainably managed forests.  Association members consist of three key groups involved in the import process: U.S. importers and consuming industries, offshore manufacturers and the service providers that facilitate trade.