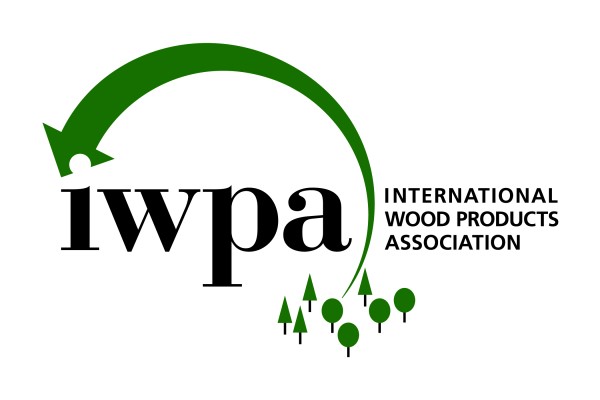 FOR IMMEDIATE RELEASE
MAY 19, 2021
MEDIA CONTACT: MIKE BURITA mike@buritamedia.com or 202.420.9361
Squires to Assume New Leadership Role – Departs IWPA After Eight Years
Alexandria, Virginia – After eight years at the helm of the International Wood Products Association (IWPA), Executive Director Cindy Squires is leaving the wood products space and returning to manufacturing to be President and CEO of the American Composites Manufacturers Association on July 1. Squires made the following statement:
"It has been my absolute privilege to serve as IWPA's Executive Director. I am extremely proud of the time I spent at IWPA and cherish the many relationships that I have built over this time. I leave knowing we have worked together to build our industry's capacity to tackle all the challenges that impact the wood products trade.
"I joined IWPA in March of 2013. We started our journey putting together a new mission statement and strategic plan. IWPA's mission to build acceptance and demand in North America for globally sourced wood products from sustainably managed forests made it possible to chart a daring new course for IWPA. We built a new Wood Trade Compliance education program, became a trusted voice for the imported wood community, led a negotiated solution to TSCA formaldehyde emission regulation litigation that saved inventories, and helped our members through many trade, regulatory and legal challenges together.
"I will always be extremely proud of the time I spent here at IWPA and cherish the many relationships that I have built over this time. You have a very competent and dedicated team at IWPA. IWPA has a very active Board and Committee chairs and many dedicated volunteers. This team is what makes IWPA so successful."
Mike Schultz, Senior Vice President of Supply Chain for Floor & Decor and current President of IWPA, said "Cindy has been a remarkable leader achieving many successes for IWPA members during a volatile period for the international wood products industry. I look forward to working with our Board and Search Committee to find a new leader who can build on Cindy's accomplishments and deliver ever greater value to IWPA members."
IWPA's Executive Committee has formed a search committee and hired Shira Lotzar with Purposeful Hire – a firm that specializes in small staff associations – to conduct the search for a successor.
Established in 1956, the International Wood Products Association (www.IWPAwood.org) is the leading international trade association for North American imported wood products industry, representing 220 companies and trade associations engaged in the import of hardwoods and softwoods from sustainably managed forests. Association members consist of three key groups involved in the import process: U.S. importers and consuming industries, offshore manufacturers and the service providers that facilitate trade.