Great Lakes Kiln Drying Association 2019 Spring Meeting
Dear AHEC Members,
India is now importing nearly $270 million of lumber a year – and only $3 million from the US. It's time to take a serious look at this market.
Some of you may have seen my recent article in the National Hardwood Magazine: "It's Time to Take India Seriously" (attached). As our industry is affected by the trade war, we can no longer rely on one market to absorb the majority of our exports, and markets with high potential like India should be evaluated and developed.
Thanks to strong feedback from our factory visits and seminar in Jodhpur this March, AHEC is organizing another trade show pavilion at Mumbaiwood 2019 and a Mini-Convention in Jaipur, Rajasthan this October.  If you are interested in participating, please sign up to receive more information at this link. Here is the schedule of events:
Mumbaiwood (17-19 October, Mumbai)
AHEC will have a 36 m2 purpose-built stand at the show, which will include full-size sample boards of the major US hardwood species and technical information. There may be an option to create individual company booths/desks if there is enough interest from AHEC Member companies.
Jaipur Mini-Convention (21-22 October, Jaipur, Rajasthan)
In cooperation with the Federation of Rajasthan Handicraft Exporters (FORHEX), AHEC will organize one and a half days of factory visits in and around Jaipur, as well as an evening educational seminar and networking reception for around 200 furniture and handicraft manufacturers. The event will include technical presentations by AHEC and the NHLA, including lumber grading and an opportunity for AHEC Members to meet hardwood end-users on a one-to-one basis.
A proposed itinerary for the whole trip is as follows:
Wednesday 16 Oct          –               arrive Mumbai
Thursday 17 Oct               –              Mumbaiwood
Friday 18 Oct                     –              Mumbaiwood
Saturday 19 Oct                –              Mumbaiwood
Sunday 20 Oct                   –              Travel to Jaipur
Monday 21 Oct                 –              Morning factory visits, evening seminar & networking event
Tuesday 22 Oct                 –              Factory visits
Wednesday 23 Oct          –              depart
* Optional, Wednesday, Oct 16th the AHEC team will visit the Indian Handicrafts & Gifts Fair (IHGF) in Noida, then travel to Mumbai. IHGF is a bi-annual show in Greater Noida for India's furniture and handicrafts manufacturers to show their products to overseas buyers. It presents a good opportunity to see the types of products being made and how American hardwoods could fit production.
The Indian state of Rajasthan is where the majority of the country's large wooden furniture and handicrafts sector is located and where there is substantial demand for hardwoods. The sector is currently using very large volumes of locally-sourced mango, acacia and sheesham (Dalbergia sissoo) for manufacturing an extensive range of solid wooden furniture and handicrafts, which are mainly destined for export to the United States, Europe and Australia. This industry is in need of new sources of hardwoods, due to the CITES listing (January 2017) of sheesham, as well as the diminishing quality of available mango and acacia. There is also a move from within the industry to become more contemporary and to offer a wider range of looks and finishes, as well as to provide assurances of legality and sustainability. This presents a huge opportunity for American hardwoods and a significant amount of interest has already been shown from some of the major players in the sector.
In general, the furniture manufacturing sector in India is growing and becoming more modern and organized. Opportunities for the consumption of American hardwoods are increasing and this is demonstrated by the latest export statistics from the USDA, which show a 213% increase in the volume of US hardwood lumber shipped to India during the first four months of 2019 as compared to last year.
If you are interested in participating in these events, or just want to hear more about them, please sign up here: https://forms.gle/3STs3ej85fvdSKFz8
If you have any questions about this market please feel free to reach out to the AHEC team copied here. I look forward to seeing many of you in about a week's time at our Greater China and SE Asia Conventions in Ningbo and Hanoi, and I hope to see a few of you in India later this year!
Best,
TRIPP PRYOR
INTERNATIONAL PROGRAM MANAGER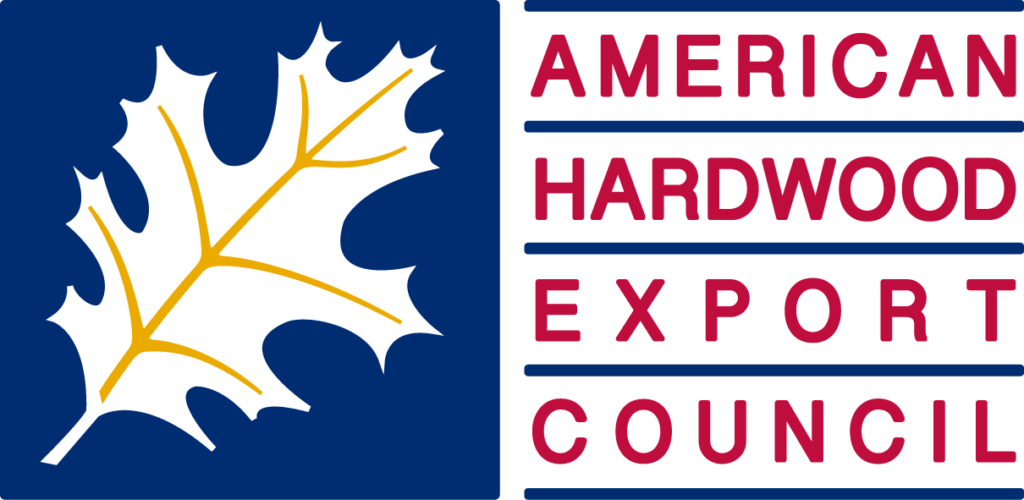 AHEC Headquarters
42777 Trade West Drive
Sterling, VA 20166