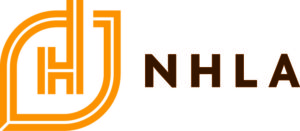 The NHLA Annual Convention Welcomes Archie Manning as Keynote Speaker
Early Bird Registration Opens April 15

MEMPHIS, TENN. – The National Hardwood Lumber Association will host the 2019 NHLA Annual Convention & Exhibit Showcase on October 2-4 at the Sheraton Hotel in New Orleans, Louisiana. For 122 years, this meeting has brought together the leaders of the hardwood lumber industry to form new partnerships, strengthen existing ones, learn about emerging issues and opportunities, and promote the growth and overall success of the hardwood industry.
NHLA is pleased to announce that All-American Quarterback and NFL Icon, Archie Manning has accepted the invitation as Keynote Speaker. Archie will share his unique perspective on leadership and teamwork to convention attendees at the Opening Session on Thursday, October 3.
When people think of Archie Manning, they think football. But Archie's appeal transcends his athletic achievements. His example of persistence, perseverance and leadership has endeared him to fans across the country. As a 14-year veteran quarterback, Manning played in two Pro Bowls and was named NFC Offensive Player of the Year in 1978 with the New Orleans Saints. Manning co-authored Manning: A Father, His Sons and a Football Legacy, with his son Peyton.
Archie was selected Father of the Year by the National Father's Day Council. He serves in public relations and consulting capacities for several local, regional and national companies. His community activities include Louisiana Special Olympics, the New Orleans Area Boy Scout Council, the Salvation Army, United Way Speakers Bureau, Allstate Sugar Bowl Committee and the New Orleans Sports Foundation and is Chairman of the Board of the National Football Foundation.
Archie and Olivia reside in New Orleans and have three sons, Cooper, Peyton and Eli. They are the proud grandparents of three boys and five girls.
"A gifted leader who understands how to overcome obstacles and has a strong commitment to family values is exactly who we want to address attendees at the NHLA Annual Convention," says Darwin Murray, NHLA President. " We are excited to hear his insights on leadership and teamwork and expect a tremendous turnout for the event."
When the 2019 Annual Convention convenes, more than 125 exhibitors will bring the best solutions for today's hardwood businesses, helping operators tackle their day-to-day business concerns. A new feature of the Exhibit Showcase this year will be the NHLA Learning Lab. The Learning Lab will host a series of small-group discussions between a panel of exhibiting company experts and conference attendees. Scheduled as part of the exhibit showcase, you won't have to go far to find an in-depth conversation on the key issues affecting your business and, in the end, the appropriate solution.
Additional speakers, industry panelists and education programs of the 2019 NHLA Annual Convention will be announced in the coming weeks.  Online convention registration will open in early April.
For more information about the NHLA Annual Convention & Exhibit Showcase, visit www.nhlaconvention.com.
The world's largest and oldest hardwood industry association, NHLA represents companies and individuals that produce, use and sell North American hardwood lumber, or provide equipment, supplies or services to the hardwood industry. It was founded in 1898 to establish a uniform system of grading rules for the measurement and inspection of hardwood lumber.  Since 1980, its headquarters have been in Memphis, Tenn.  To learn more about NHLA, please visit www.nhla.com.