Ashley Amidon hired as new IWPA Executive Director
---
FOR IMMEDIATE RELEASE
AUGUST 24, 2022
MEDIA CONTACT: MIKE BURITA
mike@buritamedia.com or 202.420.9361​
Ashley Amidon Hired as New IWPA Executive Director
Alexandria, Virginia – The International Wood Products Association (IWPA) proudly announces that Ashley Amidon has been selected to serve as its new executive director, returning after serving in a previous role as the organization's lobbyist and PAC director. Amidon brings a broad range of industry association experience to IWPA, with a strong background in government affairs and public policy. She will assume her role as IWPA's executive director on August 25.
"We enthusiastically welcome Ashley Amidon back to IWPA," said IWPA President JoAnn Gilebaard. "Ashley brings a deep knowledge of our industry along with broad government affairs experience. This will ensure a smooth transition for IWPA as we tackle the many challenges and opportunities before us."
Amidon worked most recently as Vice President of Public Policy for the National Pest Management Association, where she led its public policy team and served as treasurer of its Political Action Committee. Prior to that, she worked as lobbyist and PAC director for the National Stone, Sand & Gravel Association, where she worked on environmental and trade policy issues. Amidon holds a B.A. in History and International Affairs from George Mason University in Virginia and a M.A. in International Affairs from University of Hull in the UK. She also holds a Certified Association Executive credential (CAE).
"IWPA plays a critical role in advocating for acceptance and demand for the legally-sourced and sustainable wood products," Amidon said. "I look forward to returning and leading IWPA as we work with our members and partners to navigate the ongoing challenges of the coronavirus pandemic, supply chain strains, and compliance with an ever-changing regulatory and legislative landscape."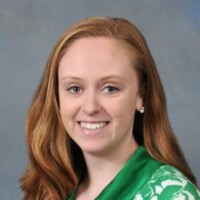 ###
Established in 1956, the International Wood Products Association (www.IWPAwood.org) is the leading international trade association for the North American imported wood products industry, representing 220 companies and trade associations engaged in the import of hardwoods of softwoods from sustainably managed forests. Association members consist of three key groups involved in the import process: U.S. importers and consuming industries, offshore manufacturers and the service providers that facilitate trade.