Real American Hardwood Coalition Launches Build Your World Campaign in Partnership with Magnolia Network
---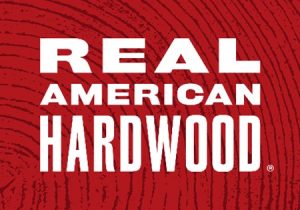 FOR IMMEDIATE RELEASE
Real American Hardwood Coalition Launches Build Your World Campaign
in Partnership with Magnolia Network
WASHINGTON, D.C., July 31, 2023 – The Real American Hardwood Coalition (RAHC), the domestic hardwood industry's consumer promotion initiative, recently launched its new Build Your World™ advertising campaign to promote Real American Hardwood® flooring, cabinetry, furniture, and millwork. In partnership with Magnolia Network, the integrated, digital campaign will run through January 29, 2024.
"An advertising campaign on this scale is a first for the American hardwood industry," says Michael Martin, president and CEO of the National Wood Flooring Association (NWFA). "For decades, misinformation has spread and the industry has seen market share slip away to alternative products that offer the wood look, without any of the benefits of real wood. Through the Build Your World campaign, our industry is showing how Real American Hardwood products offer unmatched aesthetics, natural durability, and lasting value—as well as why they are healthier for our homes and environment. And Magnolia Network is the perfect partner to share these stories."
Developed by CANVAS United, the campaign relates the authenticity and attributes of Real American Hardwood products to the uniqueness and lifestyles of consumers. Five different vignettes capture the spirit of individuality in real-life settings, encouraging consumers to envision how they can build their world with hardwood.
"As long-time partners to the RAHC, we're excited to see the Build Your World campaign launch. We're particularly proud of this campaign's capacity to highlight both the emotional and rational benefits of hardwood," said Mark Lainas, president of CANVAS United. "Leveraging entertaining yet poignant storytelling in the creative will feel relatable to consumers across the country, and allows us to showcase not just the beauty of American hardwoods, but the lasting value of the products."
The ad campaign will run on the Magnolia Network channel, as well as on Magnolia and discovery+ digital streaming platforms. Magnolia Network is available through cable and satellite providers; Hulu + Live TV and YouTube TV services; and Magnolia, HGTV, discovery+, and Max streaming apps. The campaign also includes digital and social media components.
To learn more about the Build Your World campaign and Real American Hardwood products, visit realamericanhardwood.com/build-your-world.
About the RAHC
The Real American Hardwood Coalition (RAHC) inspires a stylish and healthy environment by educating consumers and the design/build community on the many benefits of Real American Hardwood® products—including appearance, durability, lifetime value, healthy home, and sustainability. Visit realamericanhardwood.com for more information.
About CANVAS United
CANVAS United is an award-winning, digitally centered creative agency on a mission to build the brands of the future by creating digital brand experiences that drive growth for its clients. By staying in step with America's ever-evolving culture, CANVAS is able to deliver engaging and timely content and experiences that provide true value for people and society.
From their offices in New York City and Huntington Beach, California, this team of creative problem solvers are part of the John Gallegos owned independent network, the UNITED COLLECTIVE. For more information, visit canvasunited.com.
About Magnolia Network
Magnolia Network is a media joint venture between Chip and Joanna Gaines and Discovery, Inc., a global leader in real life entertainment reaching 3 billion cumulative viewers in more than 220 countries and territories. At Magnolia Network, we believe in telling life's stories authentically and empowering our viewers to move past their comfort zones and try new things. We seek to entertain through smart, layered storytelling that inspires creativity, upholds beauty and draws out curiosity. Here, we are creating a space where we hope viewers will feel their time with us is never without purpose, but rather is time well spent.
About Warner Bros. Discovery
Warner Bros. Discovery (NASDAQ: WBD) is a leading global media and entertainment company that creates and distributes the world's most differentiated and complete portfolio of content and brands across television, film and streaming. Available in more than 220 countries and territories and 50 languages, Warner Bros. Discovery inspires, informs and entertains audiences worldwide through its iconic brands and products including: Discovery Channel, discovery+, CNN, DC, Eurosport, HBO, HBO Max, HGTV, Food Network, OWN, Investigation Discovery, TLC, Magnolia Network, TNT, TBS, truTV, Travel Channel, MotorTrend, Animal Planet, Science Channel, Warner Bros. Pictures, Warner Bros. Television, Warner Bros. Games, New Line Cinema, Cartoon Network, Adult Swim, Turner Classic Movies, Discovery en Español, Hogar de HGTV and others. For more information, please visit www.wbd.com.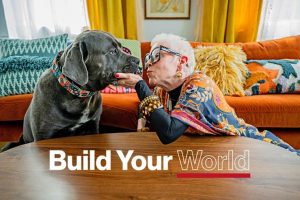 Click here for the 30-second commercial, and see the ad spots on YouTube.
Editor's Notes: High-res photography is available upon request. Real American Hardwood is a registered trademark and Build Your World is a trademark of the Real American Hardwood Coalition.
Media Contact:
Real American Hardwood Coalition