Somerset Wood Products is now Merrick Hardwoods, Inc.
---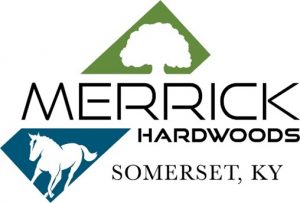 We are very excited to share the news that our company name will change from Somerset Wood Products, Inc. to Merrick Hardwoods, Inc.
Same people, same locations, same products, same quality, same service—New Name.
Steve Merrick and family recently sold the pre-finished flooring division from their group of forest product companies. The sale involved only the prefinished flooring division.
Steve Merrick and family will continue to own Merrick Hardwoods (formally Somerset Wood Products), Somerset Pellet Fuel, Interstate Hardwoods and Kentucky Hardwood Lumber Company.   These companies will now comprise the Merrick Group of companies.
Merrick Group – Since beginning in the 1980's with a single sawmill in Somerset, KY, the Merrick Group of companies have grown and established themselves as some of the most reputable manufacturers of hardwood lumber and flooring in the USA.  In 2008, the companies expanded with the formation of Somerset Pellet Fuel, one of the leaders in the manufacturing of high quality biofuel wood pellets.
Even though we will no longer offer pre-finished flooring, we will continue to meet all your hardwood lumber, unfinished flooring, and heating and grilling wood pellet needs and will remain committed to providing you with superior quality and service.
Our customers, suppliers, and employees are part of our family at Merrick Hardwoods and are the key to our continued success. We look forward to continuing our valued relationships as we move forward under the Merrick "family" name.
Somerset Hardwood Flooring – Started in the 1990's, Somerset Hardwood Flooring grew and developed into a leader in the pre-finished hardwood flooring industry.  Bauwerk Group AG desired to grow their global profile and to develop a stronger foothold in the US markets.  They found what they were looking for in Somerset Hardwood Flooring and finalized the purchase acquisition in April 2022.   Somerset Hardwood Flooring will continue to manufacture and sell prefinished and engineered flooring from the Somerset, KY and Crossville, TN locations.